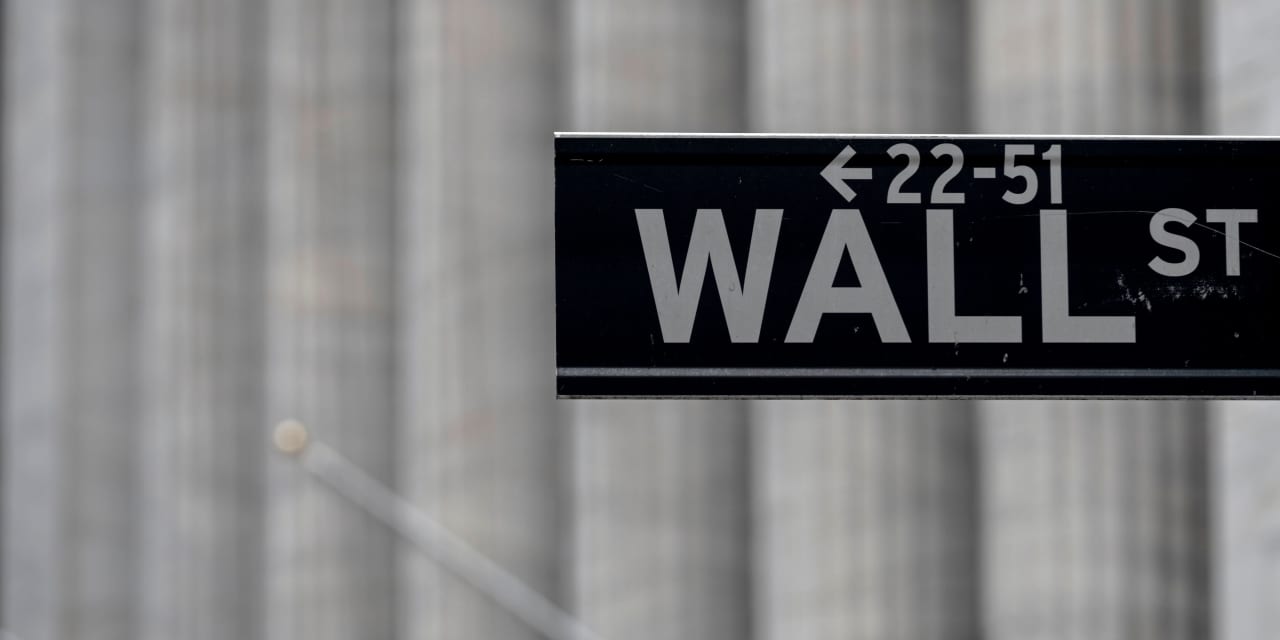 U.S. stocks were little changed Tuesday, giving up early gains that saw major benchmarks score another round of all-time intraday highs.
What are major indexes doing?
The Dow Jones Industrial Average
DJIA,
+0.01%
was down 3.77 points at 30,400.20, after rising nearly 185 points to an intraday record in early action.
The S&P 500
SPX,
+0.11%
rose 5.93 points, or 0.2%, to 3,741.29.
The Nasdaq Composite
COMP,
-0.23%
fell 14.70 points, or 0.1%, to 12,884.73.
Stocks rallied Monday to kick off the final, holiday-shortened trading week of 2020, with the Dow, S&P 500 and Nasdaq Composite all ending at records. Markets will be closed Friday for the New Year's Day holiday.
What's driving the market?
Stocks remain on track to end a roller-coaster year with significant gains, shaking off a historic bear-market plunge in February and March as the Covid-19 pandemic brought a global economic slump.
But choppy trade was likely to continue amid light volume in a holiday-shortened week, analysts said. Markets will be closed Friday for the New Year's Day holiday.
"After a tumultuous year, stocks look almost certain to end 2020 on a high as there is no sign that the global flood of fiscal and monetary stimulus is about to be scaled back," said Raffi Boyadjian, senior investment analyst at XM, in a note. "And with vaccine rollouts gathering pace, it is easy for investors to look past the daily grim headlines of record COVID infections and deaths."
Read: As Dow hits new high, 'one of the most important tailwinds for equities' is in place
On Monday equities rallied after President Donald Trump signed legislation late Sunday providing $900 billion in aid to individuals and businesses and $1.4 trillion to fund government agencies. Trump last week blindsided lawmakers from both parties by criticizing the legislation, which his administration had helped negotiate, and insisting that checks to be paid to households be raised from $600 to $2,000.
The Democratic-controlled House on Monday approved legislation that would increase the payments to $2,000, but the proposal faces an uncertain future in the Republican-controlled Senate.
The U.S. counted at least 188,934 new COVID-19 cases on Monday, and at least 1,899 people died, according to a New York Times tracker. In the last week, the U.S. has averaged 183,124 cases a day, down 13% from the average two weeks ago, but health experts have warned of a potential surge in cases following heavy travel for Christmas.
The Federal Reserve on Tuesday said it would extend the termination date of its "Main Street" lending program to Jan. 8 to give the central bank more time to process a flurry of loan requests at the end of the year.
In U.S. economic data Tuesday, the S&P Case-Shiller home price index for October showed a year-over-year rise of 7.9%, the fastest pace in six years.
Which companies are in focus?
What are other markets doing?