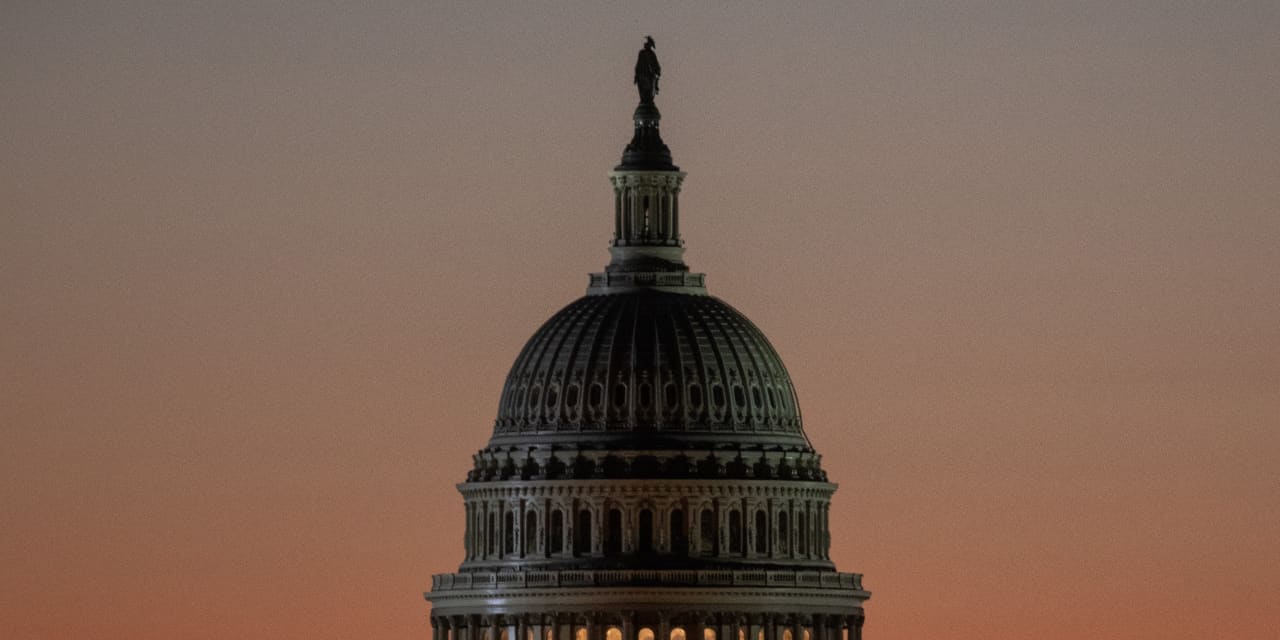 U.S. stock-market futures on Tuesday night were gathering momentum higher as the votes of hundreds of millions of Americans were being tallied in the crucial election between President Donald Trump and former Vice President Joe Biden.
Stock investors have been betting that a decisive win by Biden, who has been leading in most national polls, could lead to greater fiscal aid for out-of-work Americans and businesses devastated by the worst pandemic in more than 100 years.
However, the race is tighter than many early polls had indicated in the lead-up to the election, with Trump and Biden seemingly in a dogfight in a number of key states.
Some market bulls also are looking for Democrats to carve out a majority in the Senate and maintain control of their majority in the House, in order to promote a sweeping stimulus
Futures for the Dow Jones Industrial Average
YMZ20,
+0.24%
YM00,
+0.24%
were up 105 points, or 0.4%, at 27,477, those for the S&P 500 index
ESZ20,
+0.81%
ES00,
+0.81%
were trading 58.78 points, or 1.8%, higher at 3,369, while Nasdaq-100 futures
NQ00,
+2.37%
NQZ20,
+2.37%
were gaining 284.75 points, or 2.5%, at 11,551, at last check Tuesday night.
An average of national polls from FiveThirtyEight had Biden ahead by 8.4 percentage points on Election Day.
On Tuesday, the stock market closed sharply higher, with the Dow industrials
DJIA,
+2.06%
rallying 554.98 points, or 2.1%, to 27480.03, its biggest one-day point and percentage gain since July 14. The S&P 500
SPX,
+1.78%
rose 58.92 points, or 1.8%, to 3,369.16. The Nasdaq Composite
COMP,
+1.85%
rose 202.96 points, or 1.9%, to 11,160.57.
Checkout: A live blog from Barron's Group on Election Day
It is unclear however, given the size and scope of mail-in votes this year due to the pandemic, that a presidential victor can easily be determined on Election Day or the day after.