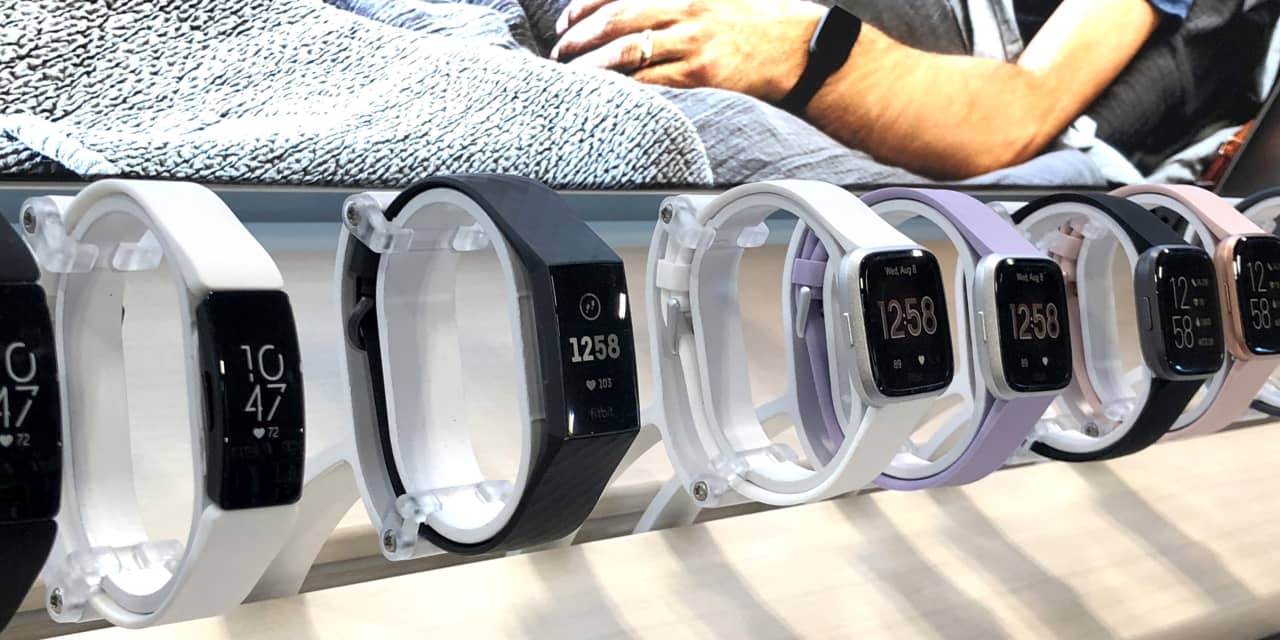 The European Union has approved Google's $2.1 billion acquisition of Fitbit after securing concessions from the technology giant, including preventing it from using users' health data for advertising purposes. 
The green light from the European Commission represents the clearing of a major hurdle for Google, owned by Alphabet
GOOGL,
-0.31%,
which first bid for the wearable-devices maker in November 2019. The takeover still requires approval from U.S. regulators.
The deal quickly drew the attention of regulators in Europe, who launched a formal investigation into the takeover in August over data privacy and competition concerns.
Fitbit
FIT,
+0.21%
makes popular consumer electronics related to fitness, such as wearable devices that track users' steps, heart rate, and sleep.
Regulators' scrutiny of the deal included concerns that access to Fitbit's data about users' health would only further entrench Google's dominance in online advertising.
Essential reading: Google is being targeted by these tech companies urging regulators to take action against its 'clear abuse of dominance'
The European Commission was also concerned that the takeover would reduce competition in the digital health-care and wearable devices market.
Google could have prevented third-party access to Fitbit's data through its web Application Programming Interface, and degraded the ability of non-Fitbit devices to work with its Android smartphones.
In clearing the transaction, the European Commission extracted key concessions from Google that will last 10 years.
"We can approve the proposed acquisition of Fitbit by Google because the commitments will ensure that the market for wearables and the nascent digital health space will remain open and competitive," said Margrethe Vestager, executive vice president of the European Commission and its head of competition and digital policy.
"The commitments will determine how Google can use the data collected for ad purposes, how interoperability between competing wearables and Android will be safeguarded and how users can continue to share health and fitness data, if they choose to," Vestager said.
Plus: Google's new advertising technology is under the regulatory microscope after a group of businesses called for it to be legally blocked
The concessions include not using health and wellness data collected from Fitbit users in the European Economic Area for Google Ads, and maintaining Fitbit's data in a "silo" away from other data used for advertising. The commitment over advertisements can be extended for an additional 10 years at the Commission's discretion.
Other concessions cover how and when health and wellness data can be shared with other Google products, maintaining third-party access to Fitbit data for competing developers, and ensuring the interoperability of competing devices with Android smartphones.
More: Facebook, Google, Apple and Amazon could face multibillion-dollar fines under new EU tech regulations
The European Commission's approval of the acquisition comes just days after the body outlined a tough new rulebook for Big Tech, with strict regulations around content and competition expected to affect Google and Alphabet.
MarketWatch has reached out to Google for comment.